Our restaurant combines a traditional Slovak wine cellar built 300 years ago with a Japanese cyprus, tatami and a Japanese garden to express friendship between Japan and Slovakia.
Pokiaľ ide o jedlo, nie je to iba obyčajné "鮓" sushi, ktoré je iba ryža s rybou na vrchu, ale naše "鮨"(sushi)vyjadruje ročné obdobia pomocou sezónnych surovín a zručnosťami Edomae, ktorými prináša to najlepšie a najchutnejšie z pouzitých surovín.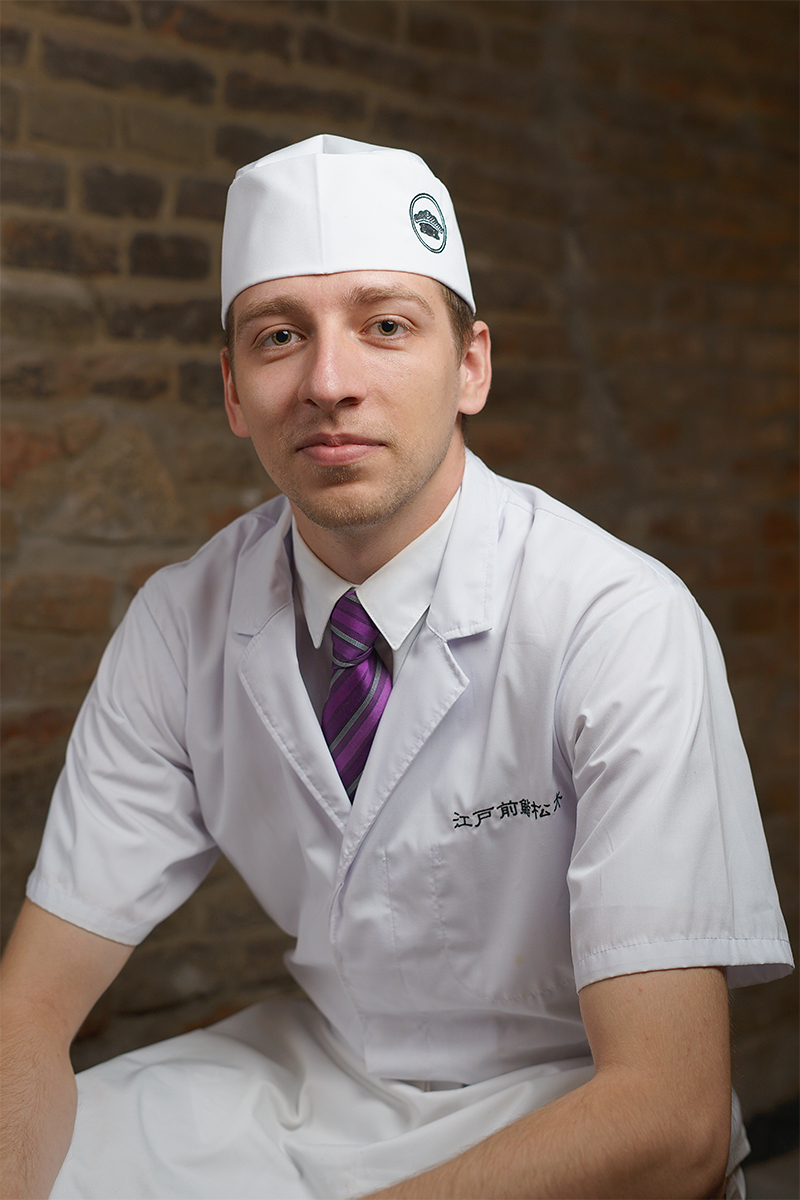 He graduated from the University of Sushi in Japan. He surprises many Japanese with the delicate consistency of his rice and he has received an excellent rating from the university. He is currently trained by Mr. Nagasawa in Edomaesushi preparation techniques.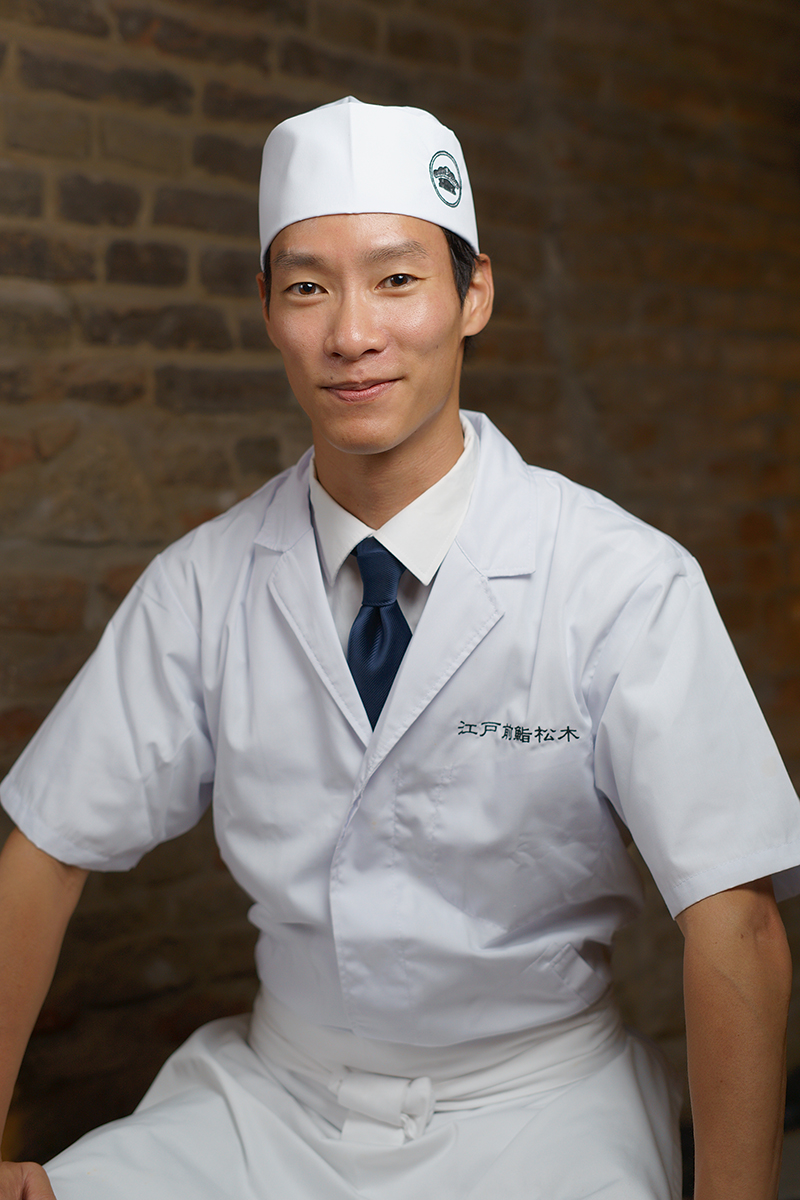 He graduated from Japan's most famous cooking school. He then gained experience at the Michelin Chinese Restaurant and Hotel Industry. Finally, he acquired the knowledge necessary to run a perfect restaurant.
3 seasonal appetizers
Sashimi
Dish of the day
Nigiri 11 pieces (contents change depending on stock)
 Miso soup
Dessert
We go shopping fresh fish every day. If you do not make a reservation at least a day in advance, we will not be able to prepare fresh fish for you. Once you have booked in advance, we will have enough time to collect the ingredients before you arrive.
Thank you very much for your understanding.
個人スポンサー

大阪の厚焼屋

堀家 宏太

Tai Uemura

Ryuji Miyatake

Yuto Nishi

小西光治(スバキリ)
E-mail: info@edomae-matsuki.sk